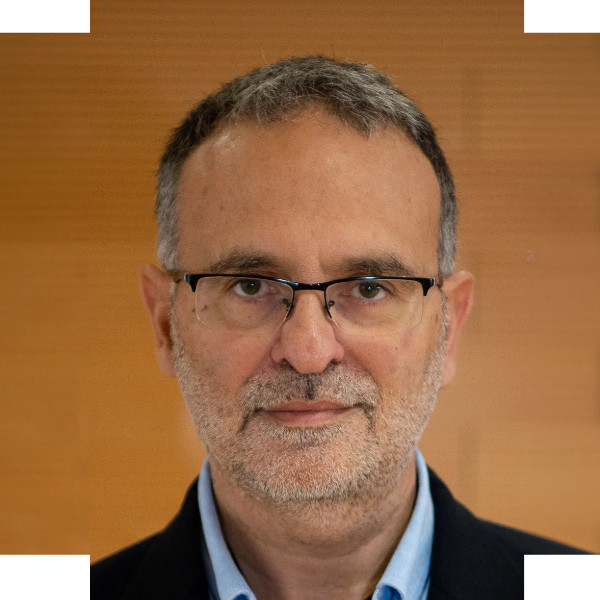 Ferran Torres
Clinical Pharmacologist, Statistician, Associate Professor of Biostatistics
Read more about Ferran
Ferran Torres (MD, PhD) is a medical doctor (1988) with the Clinical Pharmacology medical specialty (1992), with 27 (1992-) years of experience in the design and analysis of clinical studies. He was the former Head of the Medical Statistics core facility (2007-2021), IDIBAPS-Hospital Clinic Barcelona and an associate teacher at the Biostatistics Unit in the Autonomous University of Barcelona (UAB) (1994-2021).
From September 2021, he holds an aggregated professor full position in the same university unit and this is the first planned project for his new assignment. He has taught more than 3,500 hours in official bachelor's, bachelor's, master's and doctoral degrees in subjects mainly in biostatistics and research methodology over 27 years, >100 hours in Masters at the University of Barcelona >200 hours of study postgraduate courses in this period, as well as >50 non-university courses and seminars, also in this area of knowledge.
Between 2009 and 2017, he was the Spanish coordinator of the biostatistics and data management program of the clinical research national networks founded by the Spanish National Health System (first named CAIBER and later renamed as SCReN: Spanish Clinical Research Network). He was the coordinator of the Methodology, Statistics and Data Management Program (2014-2017) and sub-coordinator (2018-2020). SCReN was integrated into the European based network ECRIN funded by the European Commission.
He has also been an active collaborator and member of several ECRIN committees: Spanish representative in the Data Management group (2003-); member of the Independent Certification Board (ICB), (2011-), permanent reviewer (2013-2019). He is also a medical and statistical consultant to the Spanish Medicines Agency (AEMPS, 1999-), and member of Member of the CAMH (Advisory Board of the Hospital Medication, Consell Assessor de la Medicació Hospitalària,2017-cont) of the CatSalut (Catalan Heath Service), member of the Scientific Advice Working Party (SAWP,2008-2021) and observer at the Biostatistics Working Party (BSWP, 2017-; full member 2009-2017) groups at the European Medicines Agency (EMA).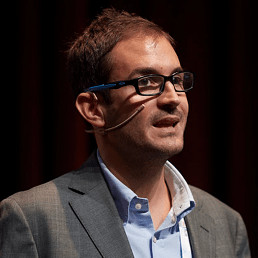 Jordi Piera
Engineer, Head of DS3-CatSalut
Read more about Jordi
Jordi Piera (PhD) is director of the Digital Health Strategy Office at the Catalan Health Service. He is also professor Collaborator of Computing Science Engineering at the Open University of Catalonia (2019), Visiting Lecturer at the University of Udine (2015) and Co-director of the Executive Master in Digital Health at the University of Barcelona.
I have considerable experience in the field of medical informatics, in particular my interests are related to the implementation of innovative digital health solutions, health technology assessment and in semantic interoperability. Since year 2006 he have been part of 14 European funded projects with multiple roles including coordination, technical coordination and work package leaderships.
He is currently leading the research team named DS3 (Digitalization for the Sustainability of the Healthcare System, adhered to IDIBELL), which has extensive experience in developing population-based health-risk assessment tools, big data analyses using data from the databases in the Catalan Health Service, and implementation research on digital solutions for healthcare.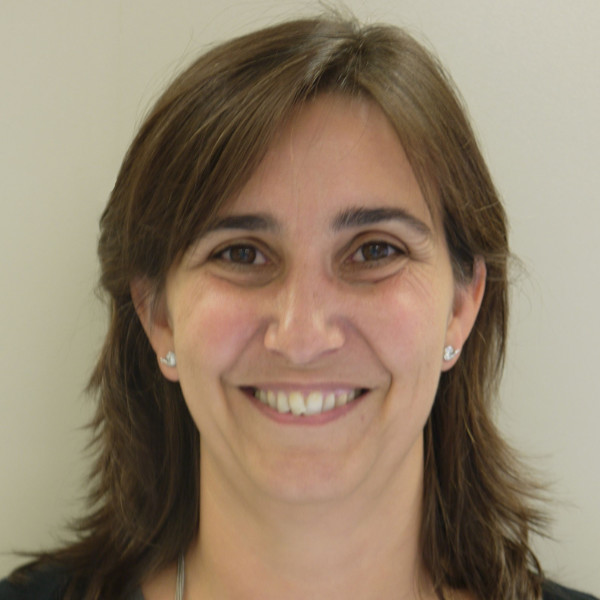 Caridad Pontes
Clinical Pharmacologist, Medication Area Manager, UAB/DS3-CatSalut
Read more about Caridad
Caridad Pontes García (MD, PhD) is the Medicines Manager at Catalan Health Service. She is Medical specialist in clinical pharmacology with a thorough experience on drug development and regulation in different settings, from pharmaceutical industry to academy and administration.
Since 2010 she is also Associated Professor of Clinical Pharmacology at the Medical School of Universitat Autònoma de Barcelona. Her early career after clinical pharmacology training was in early clinical development in small pharmaceutical companies (J Uriach & Cia and Laboratorios Vita), with focus on first into man studies and proof of concept studies. Later she moved to a multinational company and focused on pharmacovigilance of late clinical development and pharmacoepidemiology.
She was principal investigator/co-investigator in more than 40 clinical trials and studies with private sponsorship. In 2010 she moved to Hospital Parc Taulí (Sabadell, Barcelona) where she was member of the Research Ethics Committee, of the Hospitals Pharmacotherapeutic Committee and also was giving scientific and methodological support to Hospital researchers for 5 years. During this period she acted as European external expert designed by the Spanish Agency of Medicines providing support to Scientific Advice procedures at the European Medicines Agency.
She has given more than 3,000 teaching hours, has authored more than 70 publications, has done more than 130 communications to congresses and has supervised 17 PhD projects (10 completed and 7 ongoing) and more than 40 Master and Degree end of study projects.
Her research includes independent clinical trials, studies on methodologies applicable to orphan drug development, regulatory science and market access, studies on medical education, and also several pharmacoepidemiology studies using large administrative and clinical databases.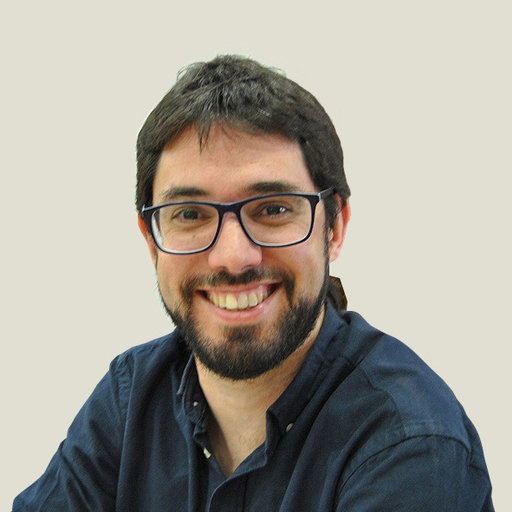 Gerard Carot-Sans
Researcher
Read more about Gerard
Gerard Carot-Sans, PharmD, PhD, is a researcher at the Information Systems Department of the Catalan Healthcare Service. He has bachelor's degrees in Biochemistry and Pharmacy, and PhD by the University of Barcelona.
After a 5-year research stage in biochemistry in the Spanish National Research Council (CSIC) and the University Pierre et Marie Curie – INRA (Paris), he worked for eight years as a freelance medical writer and trialist. His training in this professional role includes the foundation and advanced training programs of the European Medical Writers Association and specialized courses on scientific writing and statistics by the Stanford and Johns Hopkins universities, respectively.
During this period, he was involved in many scientific projects in multiple areas of medicine, mainly providing study design advice and manuscript writing services. Other professional activities as a freelance included delivering seminars and workshops on study design, critical appraisal of the scientific literature, and manuscript writing.
He is currently a coordinator of the University Expert Course in Medical Writing by the University of Alcalá de Henares and a teacher of Digital Epidemiology in the Executive Master in Digital Health Care by the University of Barcelona.
Although he remains providing services as a freelance Medical writer, his main activity is coordinating scientific research projects at the DS3 research group of the Catalan Health Service, affiliated to Bellvitge Research Institute (IDIBELL).
His main research interests include digital epidemiology, precision medicine, and implementation science, primarily focused on the adoption of evidence-based digital solutions to routine practice.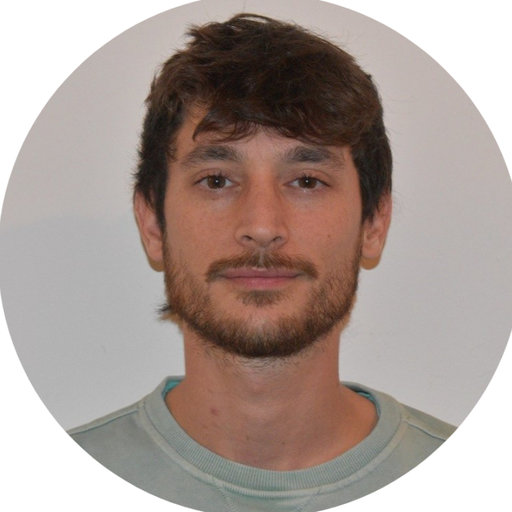 Damià Valero
Digital Transformation Technician, DS3-CatSalut
Read more about Damià
Damià Valero-Bover (BSc, MSc) is a Data Scientist and Data Architect in the Catalan Health Service, and a PhD candidate in Medicine and Translational Research by the University of Barcelona. He has a scientific bachelor's in Industrial Engineering and a Master of Innovation and Research in Informatics – Data Science (MSc) by the Polytechnical University of Catalonia (UPC).
In 2013, he started working on data analytics in CITCEA, a research and technology transfer center based in the UPC – Barcelona Tech, modelling and visualizing sensor time-series data. He developed his Master Thesis in the Data Management research group (DAMA-UPC), proposing a framework to optimally locate new electric vehicle charging stations in highways. Then, he developed the data exploitation strategy of Fluidra S.A. connected products ecosystem based on AWS, focused on Basket Market analysis, time series analysis and automated reporting.
He started working at BSA in 2018 as a data scientist, and led the transition to a Big Data Ecosystem based on open-source tools, as well as developing and integrating predictive models to help decision-making in the organization. He was also responsible of the group Data Matters inside the call for Twinnings of the in DigitalHealthEurope EU funded project.
He is currently working as a Data Scientist and Data Architect in the Catalan Health Service, inside the Digital Health Strategy Office. He is also an active member of the DS3 research group, focusing on statistical models to predict the evolution of multimorbidity and natural language processing techniques to process unstructured data.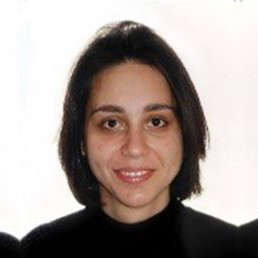 Júlia Folguera
Mathematician, PhD student, DS3/UAB
Read more about Júlia
Júlia is a data scientist at the Catalan Health Service; she has started her PhD at the Universitat Autònoma de Barcelona within the AICE project. She has a bachelor's degree in mathematics from the Universitat de Barcelona, a master of science in advanced mathematics and mathematical engineering at the Universitat Politècnica de Catalunya, and a postgraduate course in artificial intelligence with deep learning at the Universitat Politècnica de Catalunya.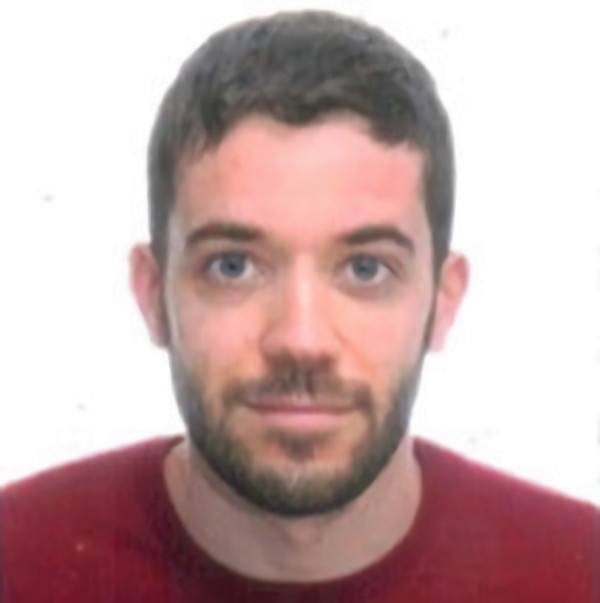 Sergi de la Torre
Mathematician, PhD student, DS3/UAB
Read more about Sergio
Sergi is a data scientist at the Catalan Health Service.